EPharmacists are not just sales assistants employed by drugstores; their scope of skills is that of healthcare specialists. They have no room for errors, as they perform one of the most honorable missions for society. Every day they have to deal with numerous medications and other healthcare products to provide us with wellness and long life.
Unfortunately, their knowledge and experience are often underestimated. Their mental fortitude and desire to help people is often underappreciated or outright ignored. Hopefully, there are countries where they can enjoy career security and development possibilities. Now more about how pharmacists do it over the counter.
Get Higher Salaries in the Following Countries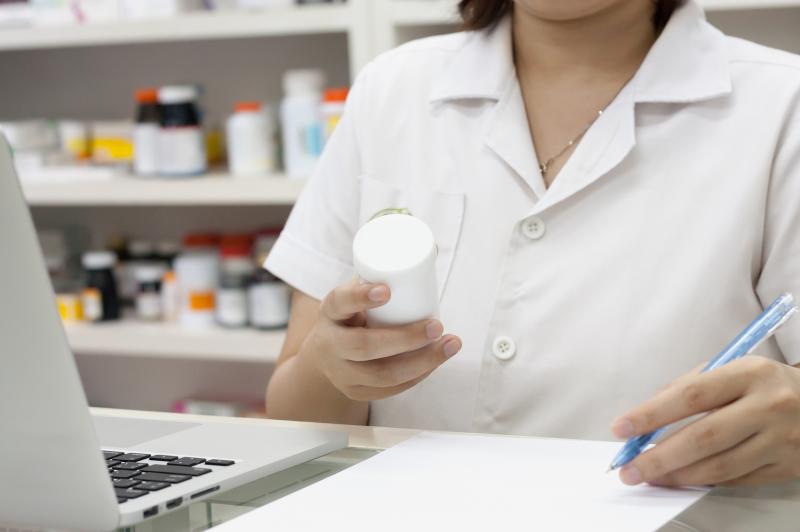 Get introduced to the list of the most attractive countries offering dignified working conditions as well as regular beneficial packages. You have to understand that different countries have their own peculiarities of medical certification on the governmental level.
The United States of America
A trained pharmacist gets more than $100K. 2008 turned out to be famous for the lack of pharmacists on the territory of the US. This was a result of a successfully reformed healthcare system at the national level. The number of hospitals and drugstores increased, which resulted in a significant shortage of experienced specialists. All pharmaceutical industries started growing rapidly. Quite a lot of healthcare pros have aged, which gives a chance to a hard-working younger generation to work part-time.
Keep in mind that the US pharmaceutical market is one of the most powerful and reputable industries in the world. It provides numerous customers with prescription medications via regular or online drugstores.
Most people consider American healthcare services ridiculously expensive. Nevertheless, it's one of the most effective systems in the world. To become a pharmacist in the USA, you'll need to:
Get FPGEC certification;
Pass the TOEFL English knowledge test;
Get ready for a Foreign Pharmacy Graduate Equivalency Examination;
Pass through a step-by-step licensing process.
Canada
If you're an industrious pharmacist looking for a job in Canada, you'll get up to $95K. One of the most advantageous characteristics of the Canadian pharmaceutical market is its legal online activity. In addition to regular drugstores, there's a developed network of pharmacies carrying out their activities not only at the territory of the country but over the counter as well.
The online pharmaceutical market of Canada is in constant search of trained professionals able to communicate with clients online, help them with prescriptions, monitor them remotely, and be able to provide customers with 24/7 online consultations.
Canadian pharmacies are the most popular on the world market thanks to the low pricing policy. This country deals with legally produced generic drugs and other healthcare products.
Is it safe?
Of course, it is. Generics have the same level of effectivity and have no significant difference from branded medications except for the additional inactive components and design. Every pill is produced in accordance with governmental laws and has nothing to do with illegal trafficking.
In case if you're not a regular resident of the United States with approved pharmaceutical skills, it's high time to move to Canada for higher salaries and tons of work.
Switzerland
You'll get more than $83K. Statistics show that most Swiss pharmacists have no more than four years of overall experience. The country has a shortage of older specialists with up to twenty years of experience.
It's evident that the salary you get in Switzerland is not the highest in the world. Nevertheless, the country is well known for its high-quality style of living, better education possibilities, and safety in all spheres of daily reality. Besides, it's one of the most environmentally friendly places in the world. The Swiss government does its best to keep their residents healthy and happy. This results in an incredible growth of medical facilities and healthcare services.
As well as in all over-the-board destination, a Swiss medical worker must approve his qualification or medical degree (search the Red Cross website for additional information). The hardest thing about getting a job in the EU is the necessity to speak the official language of the chosen country. Your linguistic fluency can only be proved through the examination.
The United Kingdom of Great Britain
The salary of the pharmacist here is about $55K. It may seem not that much but in comparison to the salary of the Prime Minister of the UK, it's more than just satisfactory. The Prime Minister gets around $220K.
It's not a secret for the British, that their hospitals, as well as the pharmacies, are overburdened. Nevertheless, there are certain things you need to know about the British healthcare provided on the governmental level:
Therapists and pharmacists in Britain don't have to deal with such a great amount of paperwork as the Americans do.
Most medicinal services are free for British citizens, which means almost no bills.
Socialized medicine in the UK is seriously underfunded. That's the reason why most therapists and pharmacists have to become private practitioners.
The United Kingdom has a great lack of medicinal specialists. This is caused by low governmental investments in socialized healthcare. In case if you're a skilled pharmacist willing to get more than you are paid in your country, Britain can be a perfect place to start your career in case if you can prove your knowledge of English language in addition to your medical background.
Ireland
The overall annual payment here is about $55K apart from a packet of additional grants and bonuses. In case if you've got your medical degree in Ireland, you'll have no difficulties in becoming a successful practitioner. Keep in mind that the first thing you need to do is to accomplish the National Pharmacy Internship Program even if you're a resident.
If you're an adventurous foreigner with great aspirations, you'll have to complete several legislative procedures before you're able to proceed with your regular practice. Your professional activity should be approved by PSI non-profit healthcare organization.
Germany
The approximate salary is about $45K. There's a peculiar fact that more than a half of pharmaceutical specialists in Germany are women. The following information may be interesting:
Pharmacists in Germany are limited to no more than three locations. That's the reason why networks of branded drugstores are not developed in the country in comparison to the United States of America.
The schedule of the local drugstores may be strange for some people because they often don't work on weekends and they get closed in the evening. Pharmacies are also closed on holidays and on Wednesdays.
If you're willing to start your career in Germany, you will have to get a special license after you get through the procedure of Approbation. If a specialist has a foreign diploma, it has to be officially approved together with the knowledge of German.
Singapore
You'll get no about $40K. It's not much, but local prices for food and accommodation are lower than almost anywhere in the world. This location is naturally attractive and considered one of the most developed places in Asia. You'll be surrounded by impressive landscapes, and you won't have to leave your home to get to an exotic place for your holiday because you're already here.
Singapore is characterized by a never-ending lack of medical professionals and its government does its best to resolve the problem. Yes, the wages are still low in comparison to a number of other developed countries. Nevertheless, you'll get a whole pack of advantages:
Accommodation subsidies;
Attractive location;
Health insurance;
Magnificent education for your kids;
Thoroughly controlled criminal situation.
Asian countries have a questionable reputation in matters of modern professional healthcare. Keep in mind that this situation.
Bottom Line
There's a number of possibilities for educated pharmacists to develop their career overseas. There is a list of requirements you'll have to be in line with:
Governmental official requirements depending on the country of your choice;
Confirmation of your professionalism;
Knowledge of the language;
Competition with more experienced local pharmacists.