Problem Overview
Because sildenafil citrate is a treatment, not a cure, for erectile dysfunction (ED), many men may choose to use it for an extended period. There are diversified articles released regarding the efficacy and reliability of Viagra for ED treatment. Based on recent studies, where men with ED selected randomly to undergo treatment with Viagra or placebo within 6 months period. Information obtained from those trials confirmed that oral therapy with Viagra gets tolerated quite well for treatment of ED. The recorded adverse effects mostly included transient and mild severity effects, like flushing, headache, rhinitis, dyspepsia and others.
The percentage of treatment discontinuation due to adverse effects was reported as low and comparable among patients who were taking Viagra and placebo. Based on another recent retrospective study, also supports the conclusions of previous analysis that Viagra is shows mild tolerance levels among patients who take antihypertensive drugs, as well as multidrug treatments. The analysed men of 23-89 years old suffering from Erectile Dysfunction have shown a significant improvement of erectile function after Viagra treatment comparing to placebo.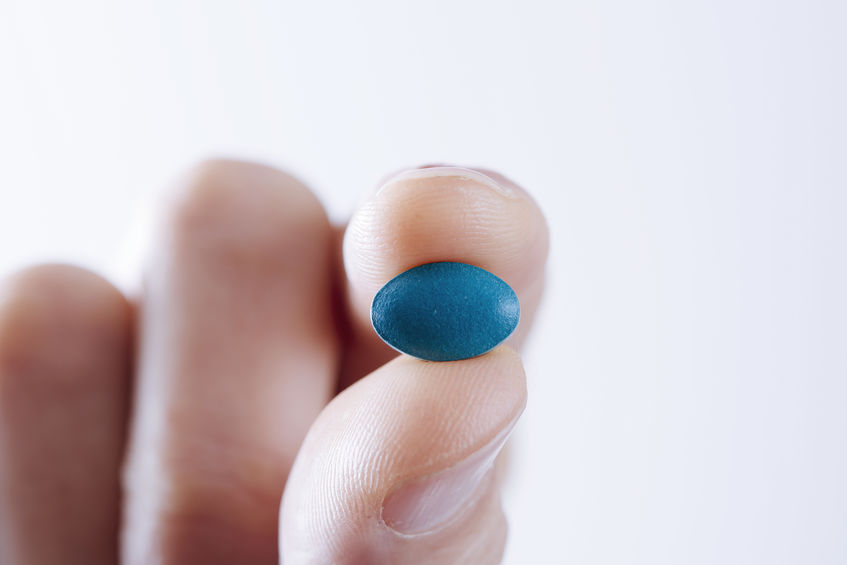 Summary of Prolonged Viagra Use Considerations
Viagra generally starts to show effect within 1 hour and maintains effectiveness in male body for about 6-8 hours. Hereby, first of all, abstain from taking more than 1 Viagra dose within a 24-hours period. Viagra may be safe for daily administration if your healthcare specialist agrees that daily use is suitable for you. Based on health conditions, your healthcare practitioner may conclude that Viagra is not recommended to be taken on daily basis. Hence, it is very important to undergo a detailed medical check-up prior to initiating any sort of treatment.
The narrow window of effectiveness involves a proper planning to be done by the patient in order to synchronize the drug treatment with sex life, which sometimes may not be always doable or comfortable. So, once the window is missed, the patient is not allowed to take another Viagra dose within the next 24 hours.
If you require extra flexibility, then Cialis (Tadalafil) may be a good alternative due to more lasting effects comparing to Viagra. It comes in 2.5 mg, 5 mg, 10 mg, and 20 mg doses and maintains the effectiveness within 24-36 hours after administration. Moreover, 2.5 mg and 5 mg doses are safe for daily use and can assist in sexual spontaneity improvement. Depending on healthcare provider's conclusion, Cialis can become a good alternative, but after all the decision between Viagra and Cialis is subject to planned administration of ED medication, and should be agreed by both partners.
How to Confirm if Daily ED Viagra is Suitable for You
When deciding about daily Viagra administration for ED treatment, make sure you have a proper discussion with your healthcare specialist and partner as well in order to agree on which ED drug and method is the safest and most convenient for you.
First of all, confirm how often you usually have sex. If sex happens frequently (e.g. on daily basis or several times per week) — reduced dose or an alternative of Viagra may be the best solution option for you. If sex occurs not so often, then Viagra is definitely the best option.
In addition, agree on importance of spontaneity in terms of sexual arousal. Due to its comparatively small window of effectiveness, Viagra is considered to be taken based on demand, provided that sex is expected to happen during the next few hours, so that Viagra can be taken beforehand.
Moreover, confirm the possibility of any side effects from your ED treatment. If previously you've had a negative experience and side effects from Viagra treatment (e.g. flushing, headache etc.), then it is best to reduce the dose for daily administration.
Confirm the presence of any pre-existing health conditions or any other drugs that may affect your Viagra treatment. Keep in mind that Viagra is not safe for everybody. For example, patients undergoing treatment with nitrates or riociguat should abstain from taking Viagra. Besides that, both Cialis and Viagra may not be really safe for patients who undergo medical treatment from high blood pressure or enlarged prostate, as well as those who drink a lot of alcohol. In order to have a complete information about possible effects, make sure you carefully read key safety information for Viagra.
Conclusion
Various independent researches, clinical studies and statistics confirm that approximately 95% men were analysed for Viagra efficacy and have reported to be satisfied with Viagra effects on erection with mild-to-moderate tolerable side effects. Almost all of the observed participants have confirmed the improvements of ability to participate in sexual activity and maintain erection.