The benefits of shopping for medications online
Customers often find that Internet pharmacy shopping has the following advantages over shopping in a physical store:
Accessibility is better compared to shopping in a regular pharmacy
Making an order is quick and easy.
It guarantees (hopefully) a quick and smooth delivery of the products.
The customer does not need to travel to physically visit the drugstore as one must to visit a regular pharmacy store.
E-pharmacies offer confidentiality that is impossible to achieve at brick-and-mortar pharmacies.
There is often a greater selection in the e-store than in the physical drugstore.
There is often a lower price for the products in an e-drugstore, which can be due, for example, to the fact that the company does not have to pay expensive local rents for a pharmacy with a central location and the payment of salaries for the staff who will manage the store.
Briefly, these benefits can be called the convenience of shopping. These benefits are not as decisive for a customer to choose to shop online instead of in a physical store, but can clearly be used as an argument in the marketing of online pharmacies.
The customer does not need to stand in line with others in a physical pharmacy store.
Customer can get home delivery.
The customer is given the opportunity to buy drugs that are not available in the local town or country of residence.
It is time-saving for the customer.
The customer can order drugs from home and shop at whatever times he or she wants.
The customer is given the opportunity to read other people's reviews about the drugs.
Pharmacies that sell their products or services online can clearly benefit from taking advantage of the information about the benefits consumers experience with shopping on the Internet, optimizing and integrating these benefits into their e-commerce and in this way help to make customers even more satisfied and make them repeat customers.
Shopping for drugs responsibly and safely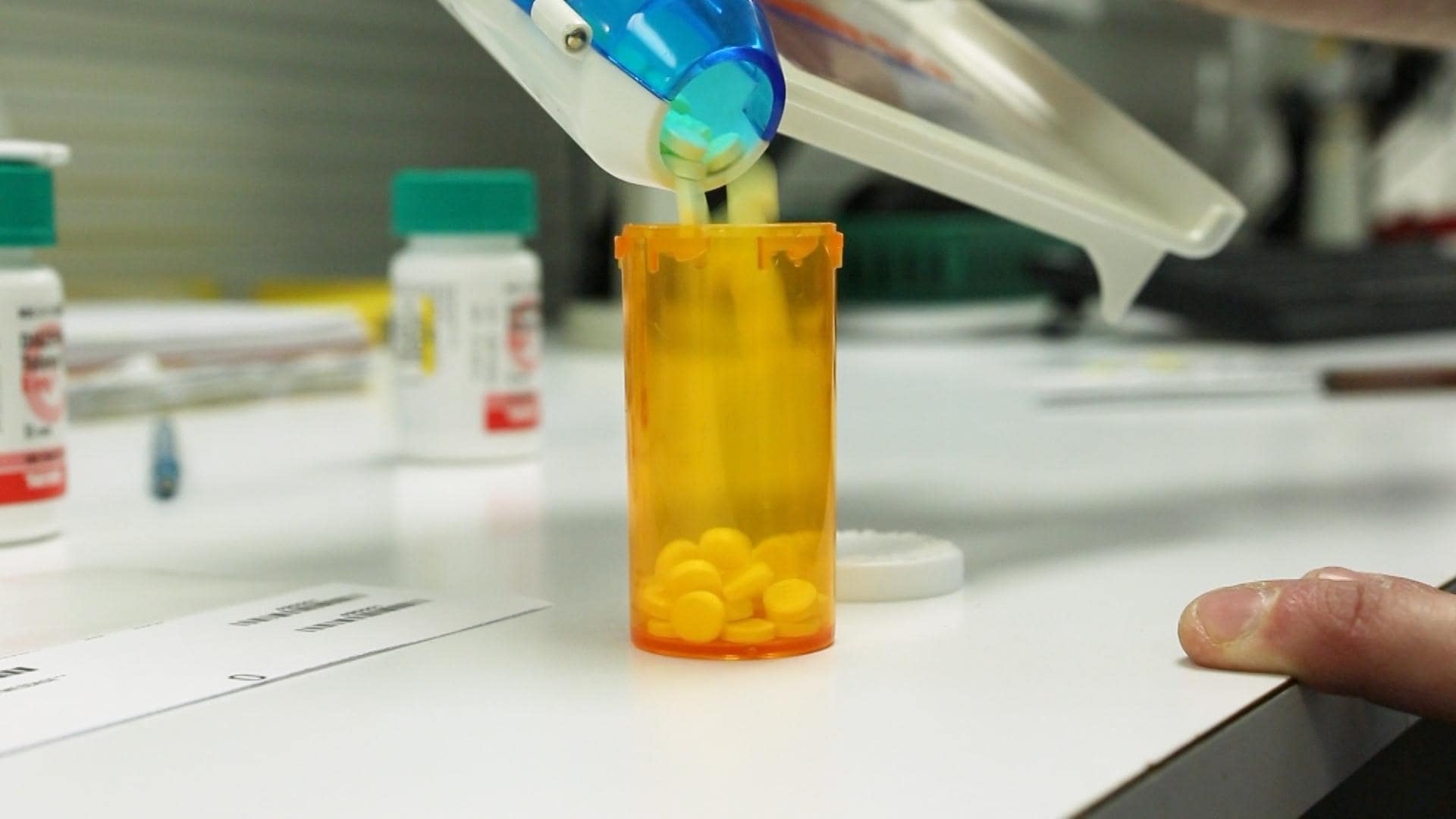 There certain risks associated with ordering drugs online, too. Drugs are popular items that often get costly, and it is something that people always prioritize high on their shopping lists; hence many rogue pharmacies and fake medicines flooding the Web. Those can be very dangerous, even fatal. It is therefore extremely important to order drugs from a verified e-pharmacy to make sure that the items you receive are manufactured by reliable drug producers using high quality ingredients.
How to order drugs online with a health insurance
If your current healthcare plan covers prescription medications, the first thing you should do is to scan the literature and advertising materials on the site of your health insurance provider if you have any appointed PBM that you are supposed to use for purchasing your drugs from. You are not expected to cover the full cost of the medication, since it is covered by your insurance plan and you only have to come up with the copayment (before and after you enter the feared "donut hole", 25% for both brand and generic medications; the "donut hole" no longer applies for brand medicines, but once you reach it, you will pay 37% out of your pocket for generics).
Now, here is where you need to apply some strategic thinking in order to step up your savings game: the PBM appointed for you by your insurance plan will charge less for a 90 days' supply of brand meds, but is more likely to charge more for the same amount of generic drugs. The mechanisms behind this price formation remain hitherto incomprehensible. To give you an example of how it works in practice, here is the price for 3 months' worth of Diovan (the active substance valsartan, a hypotensive agent) at a PBM drugstore: $50. At a local pharmacy, you would cough up $75 for the respective amount of Diovan.
But the situation flips when you order generics. It turns out that getting generic drugs off budget supply chains is considerably less expensive than ordering them from your plan's PBM. Thus, when you buy simvastatin, a drug used to balance the level of blood cholesterol, you will be charged $10 at your local drugstore, and $15 at a PBM pharmacy – you are looking at $5 savings when opting for a discount drugstore chain like Wal-Mart or Walgreens.
Buying drugs in e-pharmacies with Medicare Part D
Before and after you reach the so-called "donut hole" in your health insurance plan, you are only expected to cover 25% of the cost of both brand and generic medications, if your insurance plan covers prescription drugs. Many enrollees find themselves unpleasantly surprised to discover this "fine print" condition of the plan: after your deductible is paid (if any, because this does not apply for every healthcare insurer out there), and in Part D the deductible is $415, and as soon as you have spent $3,820 on the drugs in copayments and coinsurance payments, deductible included, you are reaching the "donut hole". As explained above, this is the temporary hiatus in the insurance coverage where you pay 37% for generic drugs you purchase. The situation was the same for brand-name drugs up until 2018, but it changed with the Affordable Care Act introduced. By 2020, the "donut hole" will cease to exist.

To emerge on the other side of the "donut hole" (otherwise referred to as coverage gap), you have to accumulate the bills that add up to $5,100. And although your expenditures will be partly covered by the insurer, the amount accounted for will be 95% to help you get to the "catastrophic coverage" faster.
In order to save money when you find yourself in the proverbial "donut hole" with less coverage, it makes sense ordering drugs online and making use of promotions and discounts offered by e-pharmacies. Do not underestimate the amount of money that you can save by the virtue of legwork, simply comparing the prices off different retailers. Cyber shopping offers unlimited possibilities when it comes down to comparison shopping – all you have to do is to bounce from one website to another.
Safety advice: if you are not buying drugs off a tried and true retailer like Wal-Mart or Walgreens or any other budget drug provider with an online space, be certain to choose a drugstore from a list of pharmacies approved by the National Association of Boards of Pharmacy or a list of verified online pharmacies in Canada.
Don't have an insurance? Here is how you order drugs online
Even if you do not have any current insurance coverage, there is still a way. You can always order drugs off platforms that specialize in discount drugs online, provide high quality generics and have loyalty programs. Canadian pharmacies are a great place to start looking for a drugstore like that. The alternatives would be a program run by AARP for people on a budget requiring inexpensive drugs with home delivery. You can find the majority of prescription drugs in this program, all at very accessible prices. The program is run by OptumRx; you can mail-order drugs from over 66,000 online pharmacies once you join it.
The last but not the least, there are two pharmacies retailing a limited number of legend drugs at prices ranging between $20 and $40 – they are RxOutreach and Xubex, but you need to prove that your income does not exceed a certain amount in order to be able to place an order there.
Final thoughts on using the services of online pharmacies
Buying drugs online obviously has significant benefits, whether you have or have not got an insurance plan, but you know what has even more benefits? Combining the best of both worlds. Here is how you do it: when you require to get a new drug, ask your prescriber to issue a prescription in two copies so that you could purchase a two weeks' supply off you local pharmacy chain with discount prices (Wal-Mart, Walgreens, Target, or any other drugstore with notably low pricing policies) – to last you for the time you are waiting for the batch you ordered online to arrive. And as you mail-order your drugs, opt for ordering no less than a three months' worth – it will help you save on both the cost of your medication and the shipping fees.
While you are still at your doctor's office, discuss if you can get the drug you need in its generic form. Most of the medications are available as both brand-name pills and generics, with no difference in safety and efficacy. Many reliable Canadian pharmacies specialize in generically produced drugs: they are not manufactured by the original developer, and their price drops up to 90% down. Thus, it is not unusual for a 90 days' supply of generic drugs to cost as little as $9,99 online.