For Canada, the National Association of Pharmacy Regulatory Authorities (NAPRA) maintains the list of Canadian sites authorized to sell medicines online. Pharmacists established in Canada, owners of a pharmacy or managers of a pharmacy can sell medicines on the Internet.
What Drugs Can Be Sold on the Internet in Canada?
The electronic commerce of medicines is understood to mean the economic activity by which the pharmacist offers or ensures at a distance and by electronic means the retail sale and dispensation to the public of medicines for human use and, for this purpose, provides health information in line.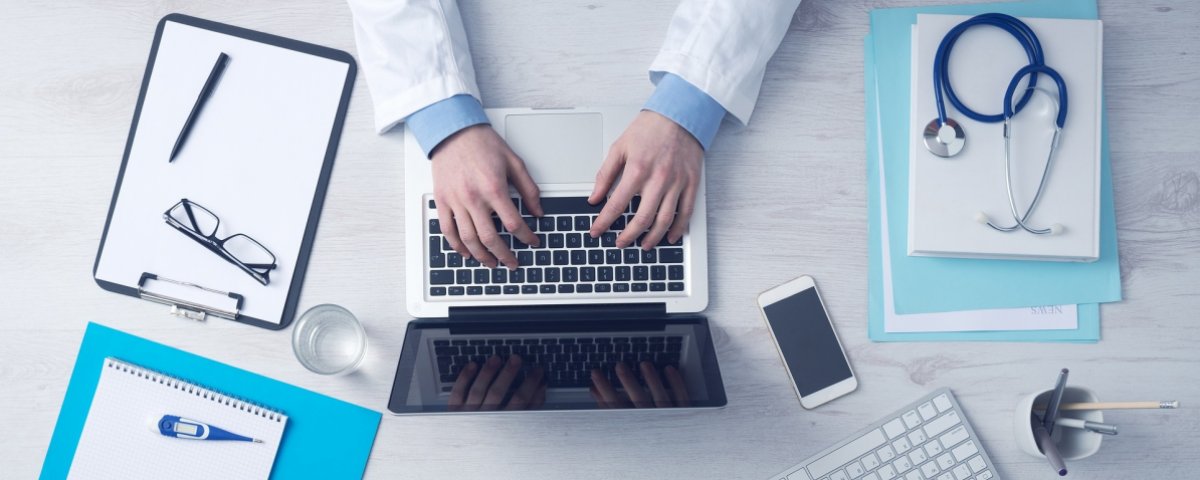 Pharmacists established in Canada holding a pharmacy can have an activity of electronic commerce of medicines. An assistant pharmacist who has been delegated by one of these pharmacists may participate in the operation of the pharmacy's website.  Thus, the activity of electronic commerce of drugs can only be carried out from the website of a pharmacy. The cessation of activity of a pharmacy therefore leads to the closure of its website. A pharmacist is responsible for the content of the website he publishes and the conditions under which the activity of electronic commerce of drugs is carried out.
Prescription online: How Does It Work?
In some cases, doctors can send a prescription online to a patient. It is made available on a secure online space. A person can print it out and return it to the pharmacy of choice for the medication to be delivered.
Doctors are there to help patients basing their assessment on the symptoms that have been reported. They will issue a prescription if they deem it necessary and have obtained sufficient information. If the situation assessed by a doctor requires prompt medical treatment and/or a more in-depth examination, they may also be required to refer you to a consultation in a medical office or to an emergency service. At the end of the consultation, an individual can recover his or her prescription if a doctor has written one.
Online Consultation
There are mobile applications and websites for a video consultation. A general practitioner or a specialist registered with Medical Council of Canada is responsible for a medical consultation.
Online Prescription
At the end of the consultation, in certain cases, a doctor may decide to issue a medication prescription taking into account patient's medical history and declared symptoms.
Pharmacy Appointment
A patient will receive a message a few moments after the consultation providing him with an access to a secure space from which he or she can print the prescription before going to a pharmacy of choice to obtain treatment.
Prescription Exceptions
For ethical and deontological reasons, certain prescriptions listed below cannot be fulfilled via online services.
Work stoppages
Prescriptions of medical equipment
Sports certificates
Paramedical sessions
If a clinical examination is necessary
Restricted prescription drugs
Medicines with prior agreement
Anti-depressants or narcotics
The Procedure of Exchanging Prescriptions Online with Pharmacies
It is possible to find prescription drugs and health products in modern online pharmacies. By means of prescription service, a patient can order medicines prescribed by his doctor directly from the customer area of ??an online pharmacy.
Log into a customer account
In order to take into account purchase of prescription drugs online, it is necessary to create a customer account and fill it out properly. In the event of a stock shortage of one of the necessary medicines or if the information about a refill online is required, a pharmacist contacts a customer on the phone. In order to have information and ask health questions about current medication treatment (s), doses prescribed by a doctor or replacement of original medication with a generic reference, a pharmacist must contact a patient very quickly. It is therefore important to enter a valid telephone number and email address.
Send prescription online
From a prescription space, a patient can deposit prescription by taking a photo or scanning it. Online prescription service is completely secure. Canadian pharmacies are concerned about maintaining the security of customer information and sensitive personal data. Also, online prescriptions are consulted by pharmacists in pharmacies only to prepare the order for prescription drugs and advise a patient, if required. In no case, these are communicated to others.
Get prescription drugs directly from the pharmacy
Once electronic prescription sent, pharmacists prepare it as soon as possible. A patient will receive a first email indicating that his or her prescription drug order has been taken into account, a second to inform you that this prescription is being prepared by one of the pharmacists, then a last one to invite a person to pick up health products. Thus, the prescriptions can be withdrawn online.
The documents necessary for the withdrawal of prescriptions online
Original prescription
Health Care Certificate
Without a prescription refill by a doctor, no medication will be prepared by pharmacists and no order for prescription medication will be taken into account on an online pharmacy site.
How to Recognize an Authorized Canadian Website?
The World Health Organization (WHO) estimates that around 50% of medicines sold on the Internet are falsified medicines (counterfeit medicines, unauthorized medicines, etc.). Also, the NAPRA strongly recommends that Internet users check beforehand that the online pharmacy they are visiting has an authorization for the sale of medicines.
A pharmacy and its holder (s) must be clearly identified on the NAPRA website which offers medicines for distance selling. Indeed, the patient must be able to identify a pharmacy site as that of a duly authorized physical pharmacy.
Canadian authorized websites for online medicine trade include the following information:
name of the pharmacy,
names, first names of pharmacist (s) responsible for the site,
address of the pharmacy,
email address,
telephone number,
corporate name and contact details of the host of the website,
name and address of the regionally competent regional health agency,
RPPS number of the pharmacist (s),
pharmacy license number.
And optionally:
individual identification number relating to the value added tax liability,
registration number in the trade and companies register,
share capital.
In addition, the pharmacy site provides a hypertext link to the sites:
National Association of Pharmacy Regulatory Authorities,
Medical Council of Canada
E-commerce websites for medicines are required to comply with the technical rules. For example, the website should:
mention the name of the natural person offering medication,
have a specific tab for the sale of drugs,
have a pharmacist alert system when the quantities of drugs ordered lead to exceeding the exemption dose indicated for each active substance.