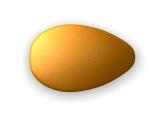 Generic Cialis
Tadalafil
5 orders today
General Information:
Cialis (tadalafil) is a drug against erectile deficiency in tablet form that removes the symptoms of sexual impotence for 36 hours, shortens the post-ejaculatory recovery time and promotes sexual stamina in men of different age groups and with different erectile dysfunction etiology. Cialis is associated with more consumer satisfaction than other drugs in its class.
Our Offers
Overview
Cialis (tadalafil) is an oral drug with the properties, efficacy and safety appropriate for the treatment of erectile dysfunction of varied severity and etiology in men aged older than 18. Cialis efficacy window lasts for 36 hours, leaving any other analogous medication far behind. Cialis pharmacokinetics properties are not altered by simultaneous food or alcohol intake, another advantageous point that makes it different from its competition. Cialis is taken on demand, 20 to 40 minutes before planned sexual activity; sexual stimulation is required for the drug to produce its effects
The main active component in Cialis is tadalafil, which is an inhibitor of enzyme called PDE5. The drug acts by relaxing the blood vessels in the smooth muscles of the penis. The restored flow of blood in the genitals allows to achieve erections of excellent hardness and controllability every time user is sexually stimulated. The drug is also available in form of pills with lesser amount of tadalafil (2.5mg-5mg) taken on daily basis and conditioning a man to always be ready for spontaneously conducted sexual action.
Therapeutic indications of Generic Cialis
Cialis is indicated in the case of treatment of erectile dysfunction;
Cialis is indicated in adult patients for the treatment of pulmonary arterial hypertension of functional class II and III according to the classification of the World Health Organization (WHO) to improve the capacity to do exercise. The therapeutic efficacy of Cialis in idiopathic pulmonary arterial hypertension and pulmonary arterial hypertension associated with vascular collagen disease has been demonstrated.
How To Use
Adults: the dosage is 10 mg, either on a full or fasted stomach when the drug is taken "when needed". If necessary (inappropriate drug response), the tadalafil dose may be increased to 20 mg. The drug can be taken within a period of 30 minutes to 12 hours before sexual intercourse. Its effectiveness can last for 24-36 hours; do not give the drug more than once a day.
Cialis can also be taken daily. The dosage, in this case, provides a lower dosage, compared to the "on demand" method, equal to 5 mg / day to be taken at about the same time of the day.
The benefits of buying Cialis at Canadian Pharmacies
My Canadian Pharmacy is a second-to-none provider of all things men's health: we can deliver products containing tadalafil manufactured by reputable pharmaceutical companies to wherever you are, affordably and discreetly. We are hardwired to provide informational support that adds value to every order. Choose from an impressive variety of drugs for erectile help based on tadalafil (generic Cialis, Cialis Daily, Cialis Professional, Cialis Super Force and evening tadalafil in form of fruity-flavored oral gel, Cialis Oral Jelly). We make your opportunities for customizing the ED therapy truly unlimited.
Other benefits of shopping with My Canadian Pharmacy include:
The quality of drugs you can depend on;
Price reduction up to 90% compared to brand pills and competitors;
Safe and efficient generic drugs;
4 bonus pills with every order; choose between Cialis and Viagra;
The best range of Men's Health drugs online;
Speedy and reliable delivery service
Secure payment
Anonymous shopping
Discounts and items on sale every day.
Precautions & Contraindications
Time of ingestion before sexual activity: in case of treatment for erectile dysfunction because with tadalafil the pharmacological action occurs after about 45 minutes and can last up to 36 hours (long duration of action), the dosage provides for once-daily administration , in the 30 minutes to 12 hours before sexual intercourse.
Cardiovascular disease: tadalafil is not recommended for the treatment of pulmonary arterial hypertension in patients with cardiovascular disease. In dedicated clinical studies, in fact, patients with the following diseases were not included: clinically significant aortic and mitral valve disease, pericardial constriction, restrictive or congestive cardiomyopathy, major left ventricular dysfunction, life-threatening arrhythmias, symptomatic arterio-coronary disease and uncontrolled hypertension. For these groups of patients, no safety data is available for tadalafil.
Veno-occlusive pulmonary disease: it is a particular form of pulmonary arterial hypertension, rather rare, whose cause is not known. The administration of pulmonary vasodilator drugs can lead to a significant worsening of the disease. Because there are no clinical data for tadalafil, administration of the drug in patients with veno-occlusive lung disease is not recommended. The appearance of lung edema in tadalafil therapy could be due to a veno-occlusive pulmonary disease.
Hypotension: tadalafil may induce hypotension due to its effects of systemic vasodilator. Administration of the drug to patients with risk factors for hypotension (major obstruction of left ventricular outflow, dehydration, persistent hypotension) requires caution.
Overdosage
The symptoms of Cialis overdose mimic those of severe tadalafil side effects. If you suspect tadalafil overdose, discontinue the use of Cialis for a few days until further notice from your healthcare provider.
Interactions
The incidence of tadalafil side effects in patients treated for erectile dysfunction was 66.7% and 54.3%, in patients who received tadalafil 20 mg and 10 mg respectively and 47.8% in the group treated with placebo. Side effects of tadalafil used to treat erectile dysfunction, the most frequent of which were in decreasing order headache, dyspepsia, back pain, myalgia, flushing of the face, nasal congestion and diarrhea, resulted in discontinuation of treatment in about 1.7% of patients (vs 1.1% with placebo) (Kuan, Brock, 2002). Headache, flushing and dyspepsia are related to the mechanism of action of phosphate esterase inhibition tadalafil 5.
In patients with pulmonary arterial hypertension treated with tadalafil (40 mg) the most frequent side effects (incidence = /> 10%) were headache, nausea, back pain, dyspepsia, flushing, myalgia, nasopharyngitis and pain in extremities. The side effects were generally mild and transient. The proportion of patients who discontinued tadalafil (2.5-40 mg) due to adverse reactions was 11% (16% in the placebo group).
Side Effects
Alcohol: no pharmacological interaction between alcohol and tadalafil has been reported from the literature. Tadalafil did not change the plasma concentration (maximum mean blood concentration: 0.08%) of the alcohol nor the effect on cognitive function and blood pressure. Alcohol did not affect the absorption of tadalafil.
Co-administration tadalafil-doxazosin is contraindicated.
Ethinylestradiol, terbutaline: tadalafil can increase its oral bioavailability.
CYP3A4-inducing drugs may reduce plasma tadalafil concentration by pharmacodabolic induction. In particular, rifampicin reduced tadalafil AUC by 88%.
CYP3A4 inhibitors (ketoconazole, fluconazole, itraconazole, ets., as well as grapefruit juice) can increase the plasma concentration of tadalafil by pharmacometabolic inhibition, with a consequent increase in the incidence of adverse effects. In particular, ketoconazole induced an increase in tadalafil AUC of 107%.
Mifepristone may increase serum tadalafil levels by inhibiting CYP3A4. The interaction could be observed after a long time by the administration of mifeprostone, given the slow elimination of the latter from the organism.
Nicorandil can increase the vasodilating action of tadalafil for its activity similar to nitrates. The association is not recommended.
Nitrates: tadalafil enhances the hypotensive effect by action on the nitric oxide / cGMP system. Coadministration of tadalafil and drugs containing nitrate is contraindicated.
Simvastatin: Myopathy has been reported in association with tadalafil which required hospitalization. It is probable that the pharmacological interaction is attributable to competition for the same metabolic pathway (CYP3A4).
Grapefruit juice: may induce an increase in blood levels of tadalafil by inhibition of intestinal CYP3A4 isoenzyme.
Theophylline: the administration of the non-selective phosphodiesterase inhibitor theophylline in association with tadalafil induced a slight increase in heart rate (3.5 bpm).
Storage
Store Cialis pills in a cool and dry place away from children and pets. Cialis pills have no marked shelf life, but their efficacy may dwindle with prolonged storage.
---
Disclaimer: Myborderpharmacy.com presents information about healthcare products and medications which we do not claim to be complete. Drug description may contain errors, omissions, inaccuracies and other flaws. One should not view the information we share as recommendations or instructions of any kind. Users are responsible for how they choose to the information published on our site. It is only a qualified prescriber who can give recommendations concerning drugs and healthcare products in every individual case.